2020 Financial Statements
2020 has been a year marked by a global health crisis: in order to continue to fight against the causes of poverty and social injustice, it has been necessary to reinvent ourselves, adapting our programs to the new pandemic reality.
But it has also been a year marked by great solidarity, and above all by our Swiss supporters and all those who have mobilized to bring assistance to the people who have been affected the most by the pandemic.
The pandemic crisis has undoubtedly contributed to amplify economic and gender inequalities. Those who have suffered the most are the most vulnerable people and communities.
At ActionAid, we have always been committed to redistributing power among people so that everyone can reclaim and fully enjoy their rights, and make proposals for change for the benefit of their community.
Our resources
In 2020 we were present in 45 countries and reached more than 25 million people. These incredible results have been possible thanks to the work of more than 5,000 colleagues, more than half of whom are women. In addition, we have collaborated with 283 local leaders and 850 partners on the ground.
All this was also possible thanks to the contribution of 6,609 Swiss supporters, which allowed us to raise 1.177 million francs.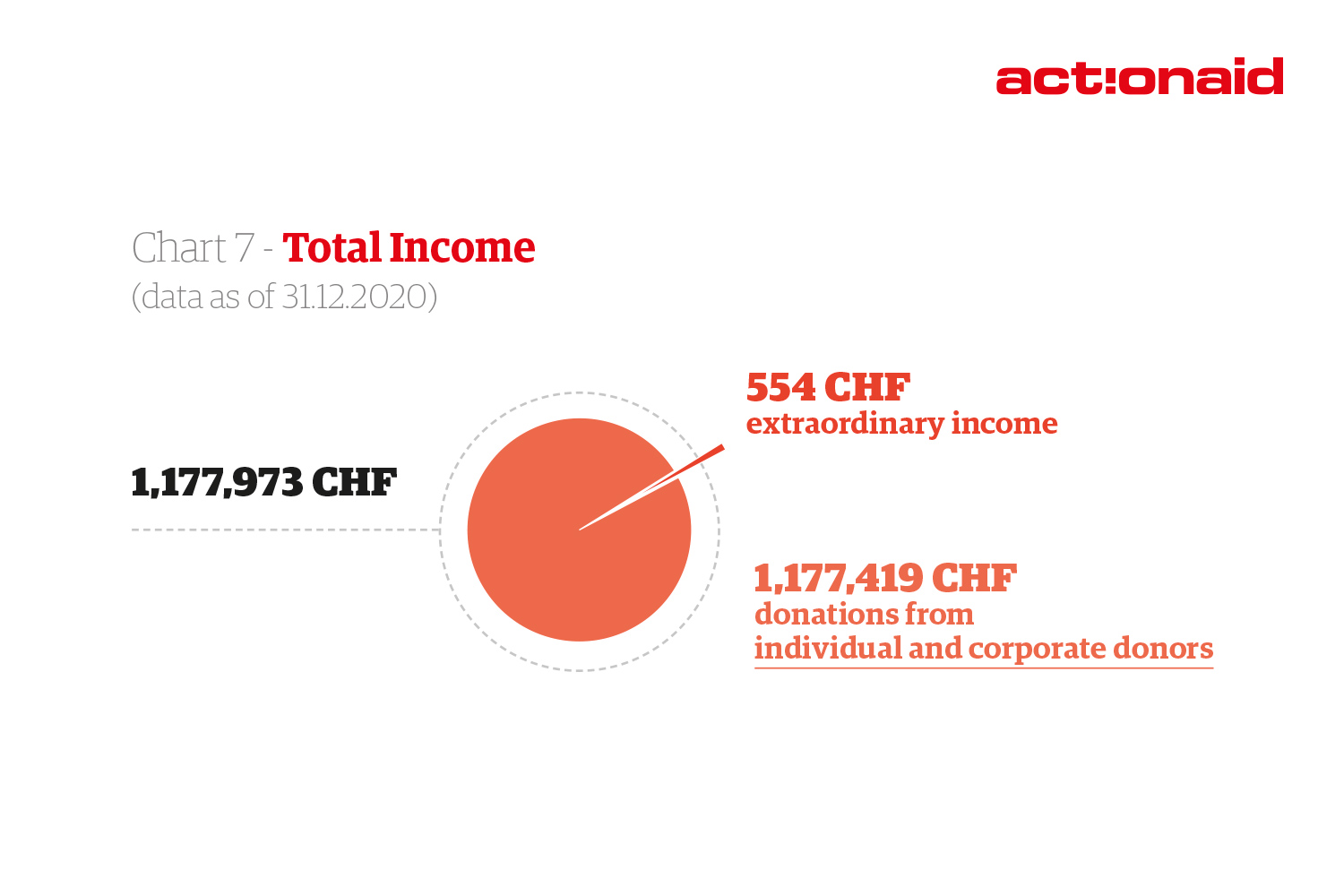 Out of the total funds raised, 70% was allocated to the programs of the International Federation of ActionAid in the world.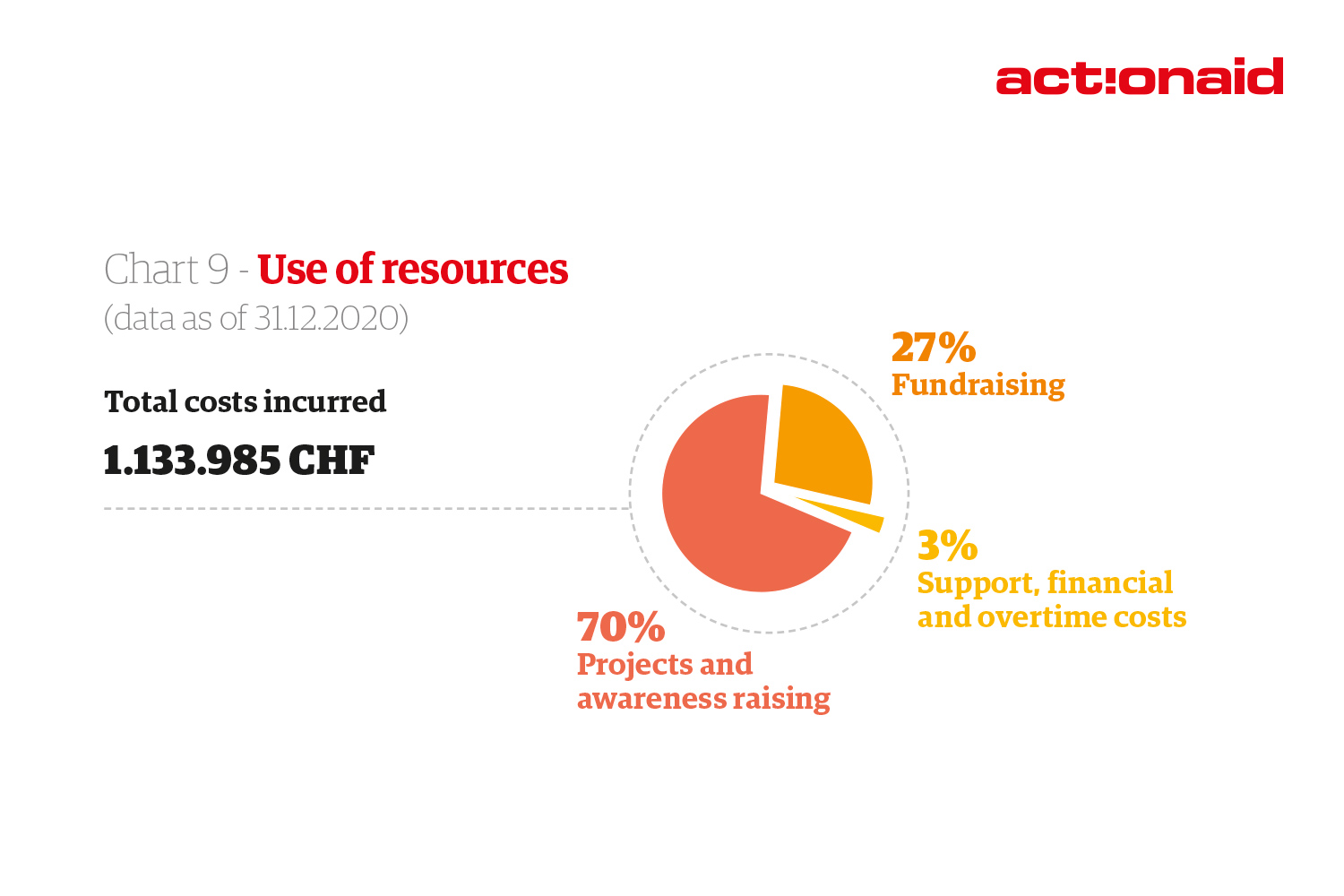 This year we want to thank, in particular, our Swiss supporters who, despite great uncertainties and difficulties, have chosen to renew their trust in us by continuing to support our projects alongside the most vulnerable communities.
To find out more about the results achieved during the year, our history and the use we make of our resources, read our Annual Report 2020.