The serious crisis in Somaliland
Sagal is 40 years old and a mother of two children. She is now eight months pregnant and she is very worried about the fate of her family.
Severe drought, constant water shortages and rising grain prices caused by the conflict in Ukraine are forcing thousands of Somaliland families to flee their homes and head to refugee camps.
In Somaliland, one of the most vulnerable areas in the world, food and fuel prices have quadrupled. In addition, communities here are already experiencing one of the worst droughts to date.
Many mothers find themselves in extreme difficulty, due to the scarcity of food and water to give to their children.
"Our life before was good. I had 100 head of cattle from which I drew milk to feed the children or sell it to buy other food products. We had a prosperous life. Now all our livestock is dead. I have two babies to take care of and I am now eight months pregnant. I wonder when we will stop suffering"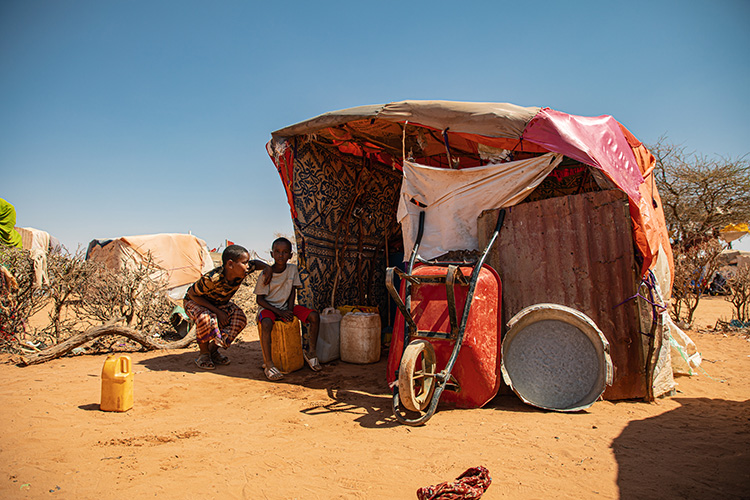 Due to the severe famine, Sagal and many other mothers were forced to leave their communities and migrate to the Giro-Sumo refugee camp. There is greater access to water here, but the lack of food and medical care is putting the lives of many mothers and their children at risk.
We at ActionAid are providing help and support to families in refugee camps, guaranteeing them continuous economic assistance.
Help us bring food and medical care to all women like Sagal and their children. Your support could change their lives!
Photocredit: Daniel Jukes/ActionAid