As winter sets in, millions of Afghans are facing a deepening food and malnutrition crisis
Freezing temperatures and heavy snowstorms are intensifying an already devastating humanitarian crisis in Afghanistan, with more than half the population facing severe hunger and malnutrition.
Women and girls are most at risk as recent conflict, drought and rising poverty are forcing families to flee to urban centres in search of work and safety.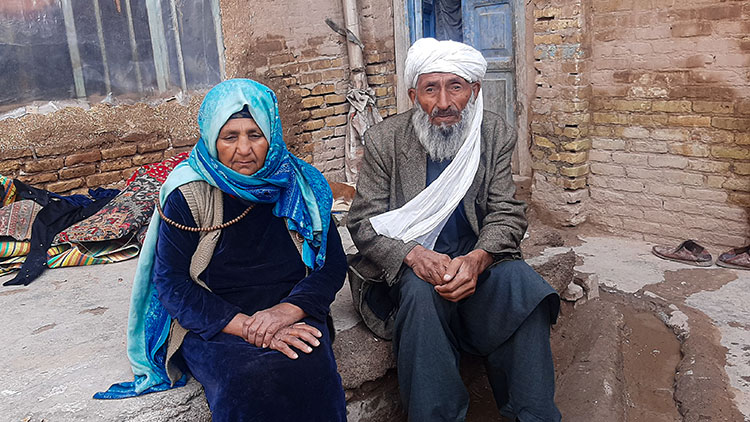 Afghan couple Abdul (80) and Halima (75) fled Shindand District to Herat due to conflict and lack of food.


Abdul, 80, and his wife, Halima, 75, fled to Herat from the Shindand District last year to escape conflict and food shortages. They now live with their daughter and two grandchildren.
ActionAid Afghanistan is providing the family with cash support, which they plan to use to pay rent and hospital bills, and to buy flour for making bread.
Abdul and Halima are among 10,000 families ActionAid is aiming to reach with emergency support this winter across four provinces of Afghanistan, including Herat, Kabul, Ghor and Balkh.
Our teams are focusing on providing cash support to enable families to buy food and essential items such as fuel, heating equipment, winter clothing and blankets, as temperatures plummet across Afghanistan. Women are receiving hygiene kits with essential items including soap and sanitary pads.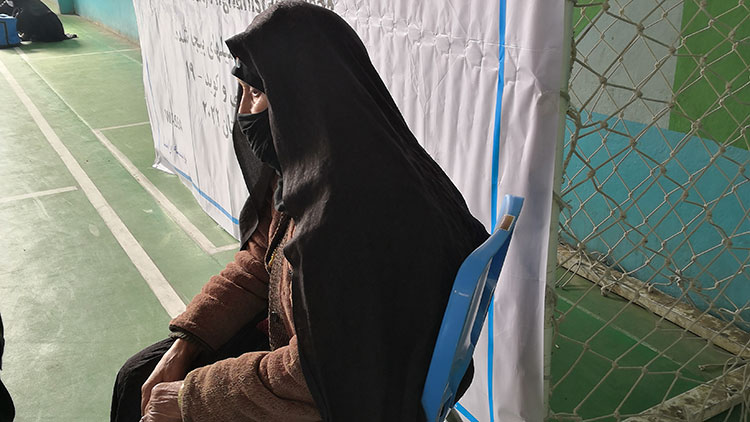 Saliha is receiving support from ActionAid Afghanistan in Herat.


ActionAid is also providing psychosocial counselling support to people whose lives are being devastated by conflict, severe drought, and rising hunger.
Saliha left her village in Ghor province due to severe drought, which she says left her family with no "food to eat, no water drink and no wheat seeds to plant".
She now lives in Herat with five other family members. She says the cash support will enable her to buy food and warm clothes for her family.
Sudipta Kumar, country director of ActionAid Afghanistan, has recently returned to Kabul after visiting Herat to oversee a distribution of cash support:
"In Herat and across Afghanistan, many families are facing a desperate situation as winter sets in. People displaced by conflict and severe drought are arriving in cities with nothing, there are no jobs available to pay for food, rent and fuel to heat their homes.
One of the women I met was shivering as she told me that her family is surviving on Kushk naan (flatbread), and chai (tea). She said their most urgent needs are food and fuel for heating."
ActionAid is reaching some of the families most at risk, but there are many more in urgent need of support.
Photocredits: Sudipta Kumar/ActionAid; ActionAid Afghanistan.