Astronauts call international cooperation to act for the sake of people and planet
A new short film, titled "Call to Earth: G7", shares the astronauts' message of international cooperation to the G7, as the world faces a generation-defining moment tackling the dual threats of Covid-19 and climate change. Pressure is rising on the G7 to agree on a plan to radically ramp up vaccinations in the developing world and agree to new climate finance commitments and action. 
NASA veterans Nicole Stott, Ron Garan, and Rusty Schweickart are joined by Naoko Yamazaki (Japan/JAXA) and Soyeon Yi (South Korea), as they deliver a message of hope, having all experienced the unique vantage point of seeing Earth from space, where it's clear the only border that matters is the thin blue line of atmosphere that protects us all.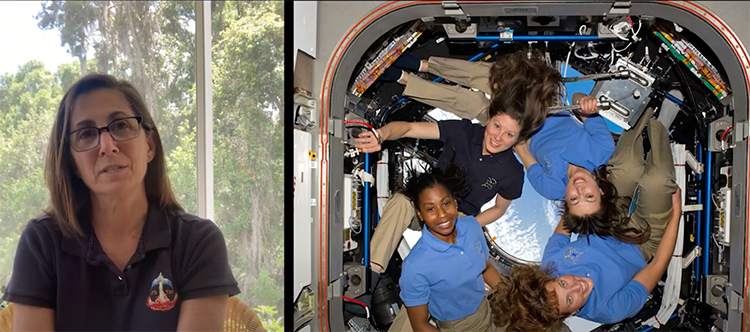 The ISS is more than just a symbol of international cooperation, it is a testament to what can be achieved when nations come together with a shared pursuit of knowledge and science for humanity's advancement - ultimately to solve our most challenging problems in a way that transcends borders – "Off the Earth, For the Earth".
ActionAid and Constellation are working together to help spread the astronaut message of international cooperation. ActionAid is part of a coalition of almost 200 charities from around the world that is demanding vaccines for all, in order to stop the pandemic and start the recovery.
Watch the astronauts' message:
About Constellation: Constellation is a coalition of international astronauts from diverse backgrounds. After completing their missions in space, they have come together to begin a new mission to tell their stories and inspire social good. www.constellation.earth
Great Recovery Collective: is a coalition of more than 200 INGOs campaigning on the dual injustices of COVID-19 and Climate Change. More detail on the charities' asks to governments can be found here.