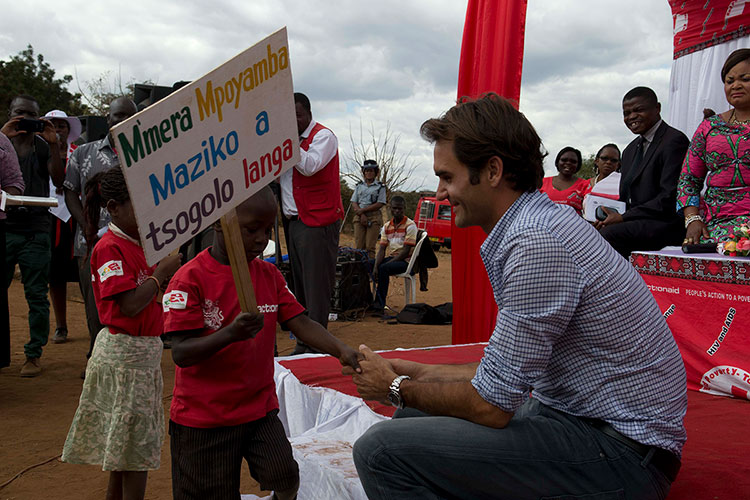 "Education empowers children by allowing them to take their future into their own hands and play an active part in shaping it. In many countries, this opportunity, despite the best will in the world, is denied to the majority of children. My Foundation is committed to providing these children with the opportunity for a good education." (Federer).


Located in southern Africa, Malawi is landlocked and shares a border with Mozambique, Zambia and Tanzania. Although living conditions in Malawi have improved over the last decade, the country remains one of the poorest countries in the world and 60% of children (especially girls, children with special needs, orphans, children on the streets and other vulnerable children) do not have access to early childhood development services.
Our commitment
In 2011, Action Aid Malawi launched a ten-year initiative in partnership with the Roger Federer Foundation aiming to improve early childhood education in Malawi and to systemically change its education landscape. Today, 92,100 children in 330 centers have received access to preschool centers and 20,100 children transitioned from supported preschool centers. By 2020, the program will be rolled out in 80 areas and 480 preschools in 10 districts of the country, giving the possibility to more and more children to access education and shape their future.
Read further: in this article of Forbes Middle East how the Swiss champion and record breaker is also a champion of early childhood education in Malawi.