Water as an instrument of freedom
Consolata lives in Isiolo County, Kenya. She is 24 years old and is the mother of 3 children.
In this region of Kenya, 93% of the inhabitants still have to travel more than 5 kilometers to find drinking water.

Traditionally women collect the water for the family: every day Consolata takes care of her children, finds food for her family, and manages the livestock as well as collecting water for her family. In the village of Consolata there is no running water and the nearest pond is at a 2-hour walking distance.
 Every morning Consolata faces the long path under the scorching sun with heavy canisters to get to the water pond. Once she arrives, however, she has to deal with the elephants that occupy the pond for most of the morning. Once she can access it, the water is often contaminated.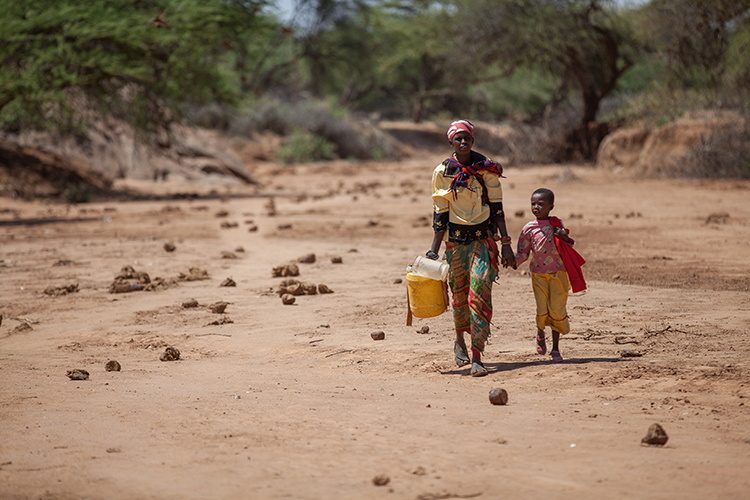 Sometimes her 7-year-old daughter Christine, walks with her to the pond. Other times she stays at home to take care for her younger siblings, who are 5 and 1 year old. This prevents Christine from going to school, and leaves her constantly exposed to infections, even from Covid-19, because she can't wash herself frequently. Sometimes the water her mother collects is contaminated, which is a risk to the health of the whole family.
Consolata told us: "When we [the women] go to collect water [which takes 2 hours] if you don't have a grandma, you tie the little children to a tree so they don't burn themselves on the fire or hurt themselves… The older children look after themselves, the men don't help".
In addition to this, water collection can expose women to aggression on their way to the pond.  Often the real danger is not the wild animals or the path itself, but the risk of exposure to assault or kidnapping.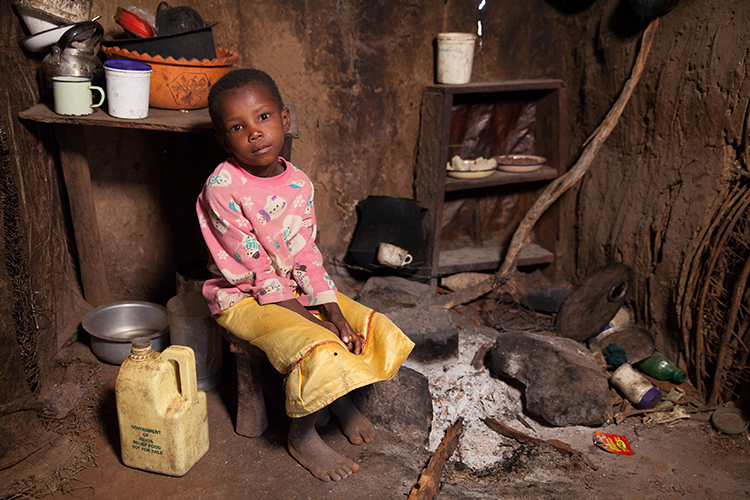 As ActionAid we are already engaged in the distribution of food to many families such Consolata's, but we want to do more. Access to clean water is the primary human right, as well as the solution to many problems: with a point of access to drinking water nearby, Consolata should not leave her children alone to go to the pond, as well as expose herself to dangers. Moreover, with safe access to clean water nearby, her children could finally go to school and she would have time to work, making herself economically independent.
Water is freedom, and we want everyone to have a safe access to it. Please, support our safe water campaign: we want to bring this precious resource to all communities.