We want to provide help for 4'000 households in need
On August 14, 2021, a 7.2 magnitude earthquake rocked Haiti 2 km northeast of Saint Louis du Sud, South region.
The earthquake has severely damaged several cities in Grand'Anse and Les Cayes. OCHA reported (8/22) more than 2,200 people dead, at least 344 missing, over 12,000 injured and upwards of 130,000 homes damaged or destroyed.
ActionAid's emergency teams are assessing urgent needs and already providing immediate assistance to affected communities in the municipalities of Roseaux and Jeremie in Grand'Anse and Camp-Perrin in Les Cayes distributing water, tarpaulin, NFI kits, and support psycho-social activities.
As ActionAid, our humanitarian action is based on a locally led intervention, that sees women's need at the forefront and women in charge; ActionAid Haiti's network of women trained as first responders during emergencies are providing emergency relief, including first aid and support for women and girls at risk of gender-based violence in the areas most affected by the earthquake. 
We are aiming to assist at least 4,000 households with immediate shelter, protection, cash and food assistance: 2,000 households in need are located in Grand'Anse (municipalities of Jérémie, Roseaux and possibly Beaumont) and the remaining 2,000 households are in South region (Municipalities of Camp-Perrin and Chantal).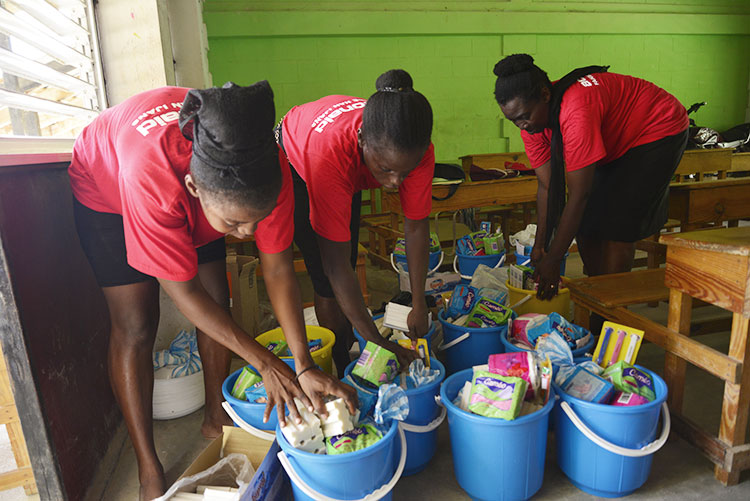 In addition, we will continue and scale up, as needed, our ongoing food security programmes.
Find more information about our intervention and what you can do to help.
Please, make your donation:
Banca Stato del Canton Ticino
IBAN CH30007646277427C000C
Causal note "SOS Haiti"
Association ActionAid Switzerland
c/o Altiqa SA
Via Nassa 21 - 6900, Lugano
Postfinance SA, account no.: 65-255503-4
IBAN: CH54 0900 0000 6525 5503 4
Causal note "SOS Haiti"
For more information, please contact us:
Gisella Reina - Philanthropy and Partnerships Director - gisella.reina@actionaid.org - +41 79 4701296
Photocredit: Fabienne Douce/ActionAid